Our Story
Starts With A Story… 
I'm Amelia Veale and I believe that storytelling is the answer to creating a better world.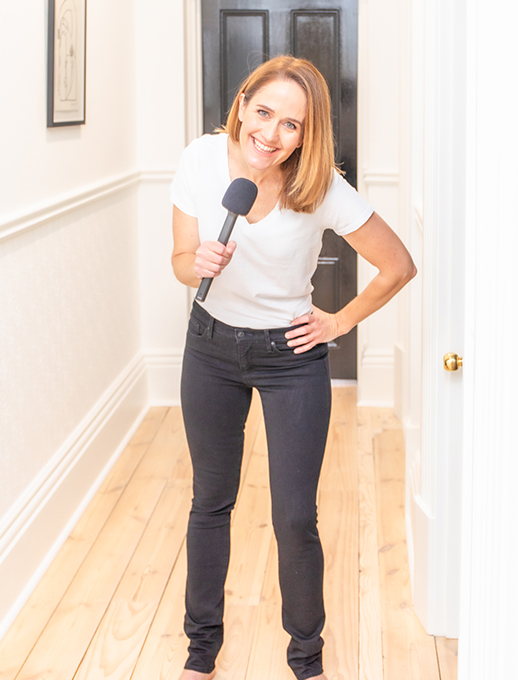 Story marketing was a part of my life, before I even knew it existed. I grew up with storytellers on both sides of my family. I was an avid reader and loved the power of story to transport me. Growing up in a small family business, my childhood tasks included jobs such as folding newsletters to send to customers. I remember fondly, tagging along with my Dad to various Field Days, sharing a yarn with farmers as we manned the business exhibition display. Storytelling was woven into the very fabric of my childhood.
In high school I studied Effective Communication and worked for the family business, supporting the sales team with various marketing initiatives. In something of a pioneering move, Dad decided informational and promotional videos were required; this was back in 1998, in the days of VHS and chunky camcorders. So off I went to Channel 9 to complete a video production short-course. I produced videos such as how to improve breeder herd fertility for pigs – aka pig porn, but that's a whole different story! What this experience did show me, was the effective impact video can have as a storytelling medium.
Yet the pivotal, life changing moment came years later when I was working at the Broken Hill Regional Writers Centre. Working with the local Indigenous community, I travelled to Menindee to work with year 9 students, many of whom couldn't read or write. In the class environment, the students expressed feelings of deep shame, as they struggled to participate in the program we were delivering. Yet when we visited the same students after school at the local youth centre, they were confident and full of fun, telling stories and sharing their cheeky sense of humour.
It was a moment of insight and realisation. I felt ashamed to be part of a program that made these children feel bad about themselves. They had incredible stories to tell but our rigid education parameters didn't tap into their incredible potential. From this moment, we pivoted the program and the Broken Hill Slam Poetry program was born. It enabled our local indigenous community to tap into their incredible oral storytelling skills. The students loved it.
It was a life-changing moment for me. It was the moment I realised that my purpose is to help people unlock their story. My role is to break down the barriers that stop people from sharing their unique story with the world. For it's through sharing stories that we can come together, to learn and grow from the experience and knowledge of others.
"It was the moment I realised my purpose. I'm here to help people unlock their story."
— Amelia Veale
Narrative Marketing was launched in 2015 as the vehicle to help me unravel your story. Joined by Chris Warman in 2016, as our video and audio expert, today we are uniquely focused on helping you tell your story. Our expertise is in the production of video and podcast content that delivers your story in a meaningful and emotive way. We are passionate about uncovering your story to create captivating story marketing content that you can use to engage and motivate your customers.
Never again will I underestimate the power of liberating your story.