Chester Osborn is a natural born storyteller! Known for his loud shirts, which he claims are a "good hangover cure", Chester started working in the family winery when he was only seven years old.
Today, d'Arenberg has 130 years of winemaking heritage to its name, it is the largest biodynamic grower in Australia, and Chester is known as the visionary creator of the d'Arenberg Cube.
In today's episode of Be The Drop, we discuss the importance of colour, the power of a story that is unforgettable, and Chester reveals the secrets to his creative success…
"Life should be full of colour and fun."
Listen now to this podcast episode to hear Chester Osborn's extraordinary stories:

In this episode you will learn:
All about the history of d'Arenberg + its layers of brand narrative
The significance and subliminal messaging behind different colours
The role d'Arenberg's personal story played in taking the brand international
About the weird + wonderful features of the d'Arenberg Cube
Chester Osborn's wackiest stories, including the time he took all his clothes off on stage!
"I visualise in 3D. The moment I saw the Rubik's cube, I knew it would make a great building."
I can't wait for the next installment of Be The Drop, to bring you more insights into the power of business storytelling. Everything we discussed in this episode makes sense to me. But does it makes sense to you? I'd love to hear your comments! 
For subscription and channel details and links, scroll to the bottom.
Cheers!
Amelia xx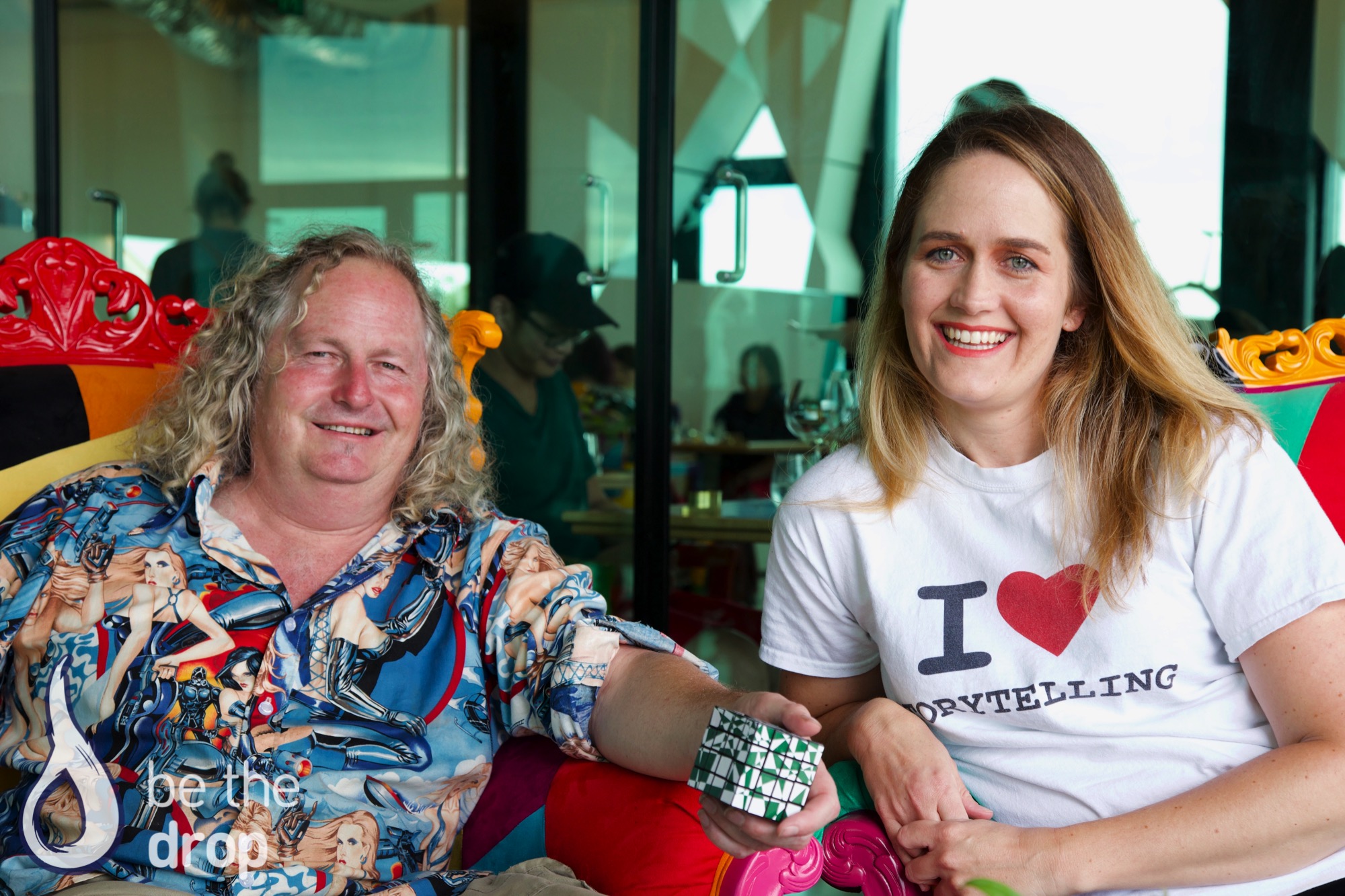 The Be The Drop podcast is brought to you by Narrative Marketing, the Brand Storytelling Superheroes!
Want more social media and business storytelling tips and tricks, or how to's to help you do your job?
We release new content each week!
SUBSCRIBE to the blog here or by using the 'storytelling superpowers' form on the right.
SUBSCRIBE to the Be The Drop podcast in iTunes here (Android users can access free via 'Podcast Addict').
SUBSCRIBE on YouTube here for the full interview video, behind the scenes, bloopers & more.
CONNECT with us on Facebook, follow @be_the_drop on Instagram or Twitter.
CONTACT US   podcast@narrativemarketing.com.au.