Social media platforms provide huge opportunities to communicate with your audience.  However, understanding which channel to use and how to successfully engage people to know, like and trust your organisation through social media marketing can be overwhelming.
Mel Kettle is a communication and social media expert, helping organisations communicate effectively so they build and maintain relationships with their staff, customers and stakeholders. Mel is particularly passionate about encouraging her clients to embrace social media.
In today's episode of Be The Drop, Mel tells us what to consider in your social media strategy, we talk about why memorable stories create such engaging and shareable content and she shares some fantastic tools that will help improve your social media marketing.
"In business, why would you expect people to do business with you, the first time they see you?"
Listen now to Mel's full episode to hear how to build your business through social media:

In this episode about social media marketing, you will learn:
The positive power of social media communities
How to move through relationship building phases to build trust
Why you must link your social media marketing goals to overall business strategy
Why you need to consider what's happening in the broader world around you
The amazing value of the Yellow Social Media Report
Advice on how to use MessageBots successfully for your business
To understand that no, can often mean 'not yet' – so don't give up
To create Talk Triggers – something that is repeatable, scalable and memorable
Why you should show who you are and what you stand for in everything you do
"People do business with people that they know, like and trust."
For subscription and channel details and links, scroll to the bottom.
Cheers!
Amelia xx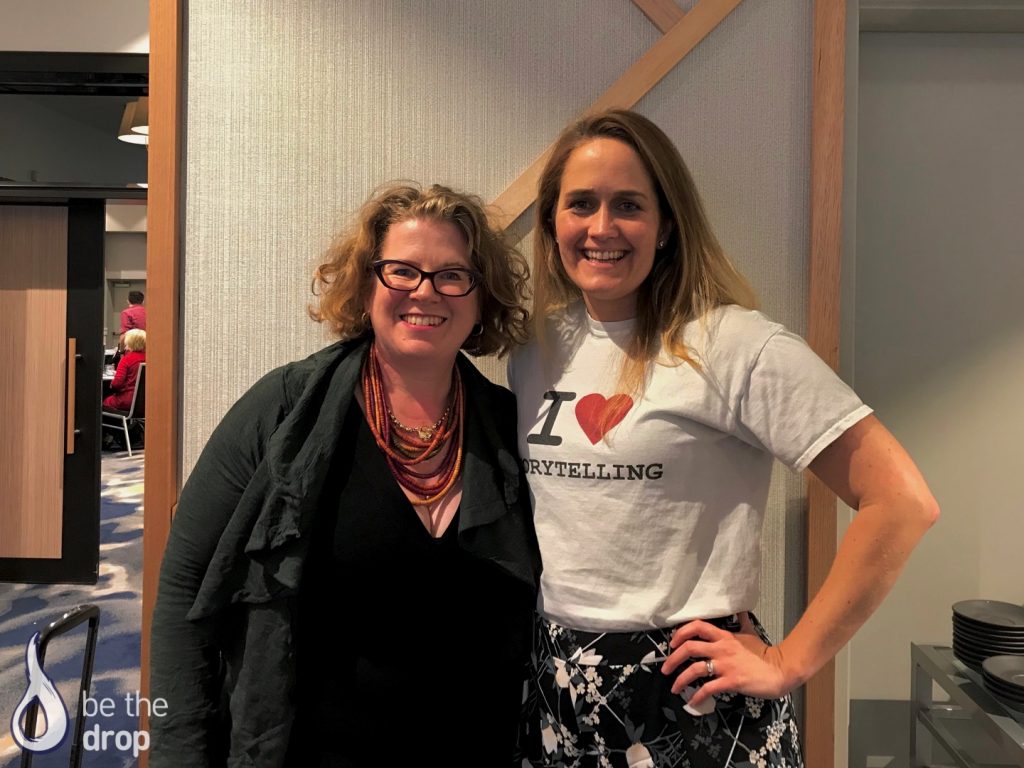 The Be The Drop podcast is brought to you by Narrative Marketing, the Brand Storytelling Superheroes!
Want more business tips and brand storytelling tricks, or how to's to help you do your job? We release new content each week!
SUBSCRIBE to the blog here or by using the 'storytelling superpowers' form on the right.
SUBSCRIBE to Be The Drop podcast in iTunes here
SUBSCRIBE to Be The Drop in Spotify here
SUBSCRIBE to Be The Drop podcast in Stitcher here
SUBSCRIBE to Be The Drop podcast in iHeartRadio here
SUBSCRIBE on YouTube here for the full interview video, behind the scenes, bloopers & more.
CONNECT with us on Facebook, follow @be_the_drop on Instagram or Twitter.
CONTACT US podcast@narrativemarketing.com.au.